This guide is meant to help with the signup process of Samsung Odyssey League.


Create account

Firstly, create a GameSports account. The GameSports network contains different websites – if you already have an account on a different site of the network you won't need a new account.
Please click "Login/Signup" in the upper right corner of the page. A small window opens, either log in with your existing account or click "Sign up" to register a new account.


Enter your Game Accounts

Once you are successfully registered you can visit the tournament page. If you don't have your PUBG info already registered you see the following message.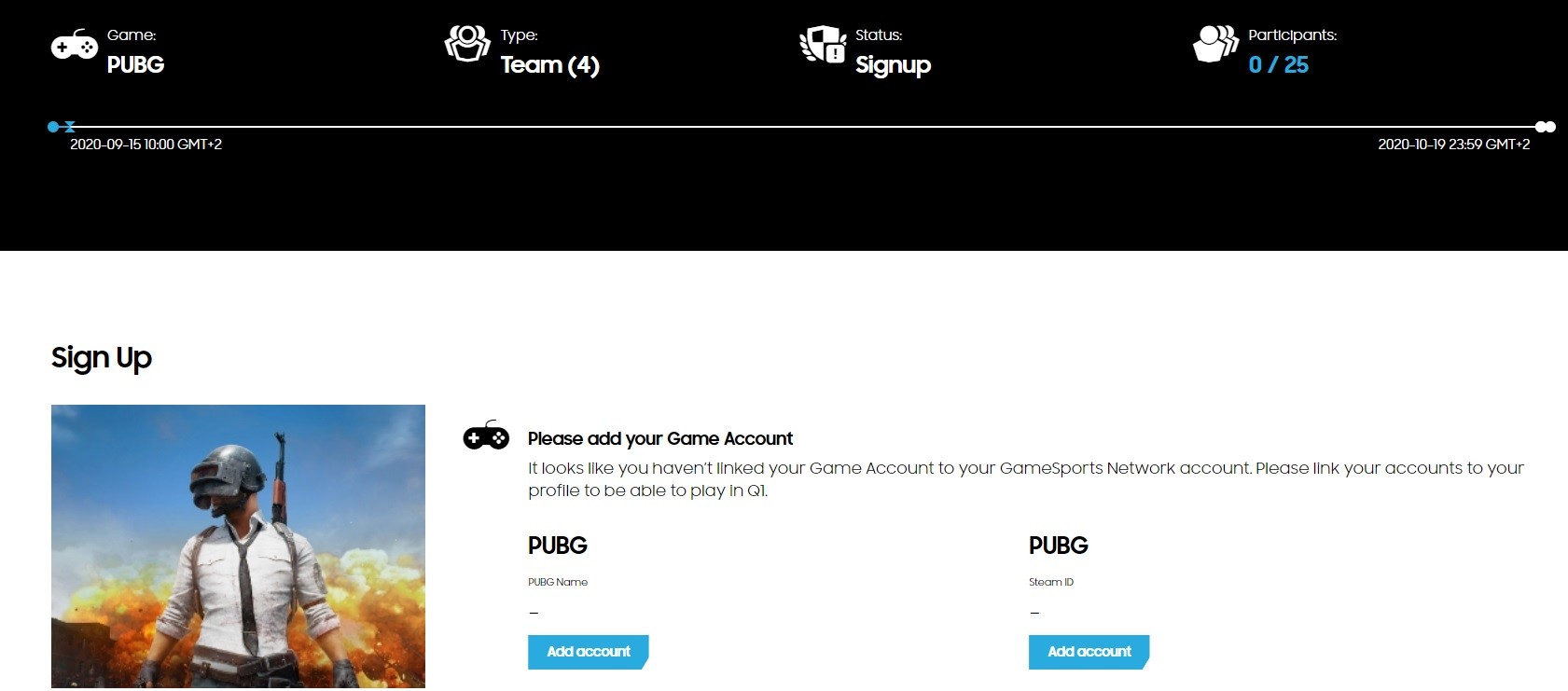 Please enter both your steamID and your PUBG in-game name here, so we can identify you in the game lobby.


Enter your country

If you have not already updated your profile with your country you can do it now. Depending on your input here you can only participate in that region's qualifier. At least three players from a team have to be from the respective qualifier's region.



Create or join a team

The tournament page should look like this now.





Clicking on "Find a Team" will take you to the user center where you can either create a new team or join an existing one. Provide the Team Profile URL and the respective password (which you have set) to your friends, so they will be able to join. You need exactly four members to join Samsung Odyssey League!


Registration

Once you have created your team you can register it for the qualifier.





Afterwards all members of the team have to confirm their participation.




They can also do this on the qualifier page.





As soon as all four members have confirmed their participation, your team is successfully registered. But careful, you are not done yet!



Check-In

The last step in the registration process is the check-in, which has to be done by the team leader on the day of the tournament itself to confirm participation once again. The check-in opens half an hour before the start of the qualifier.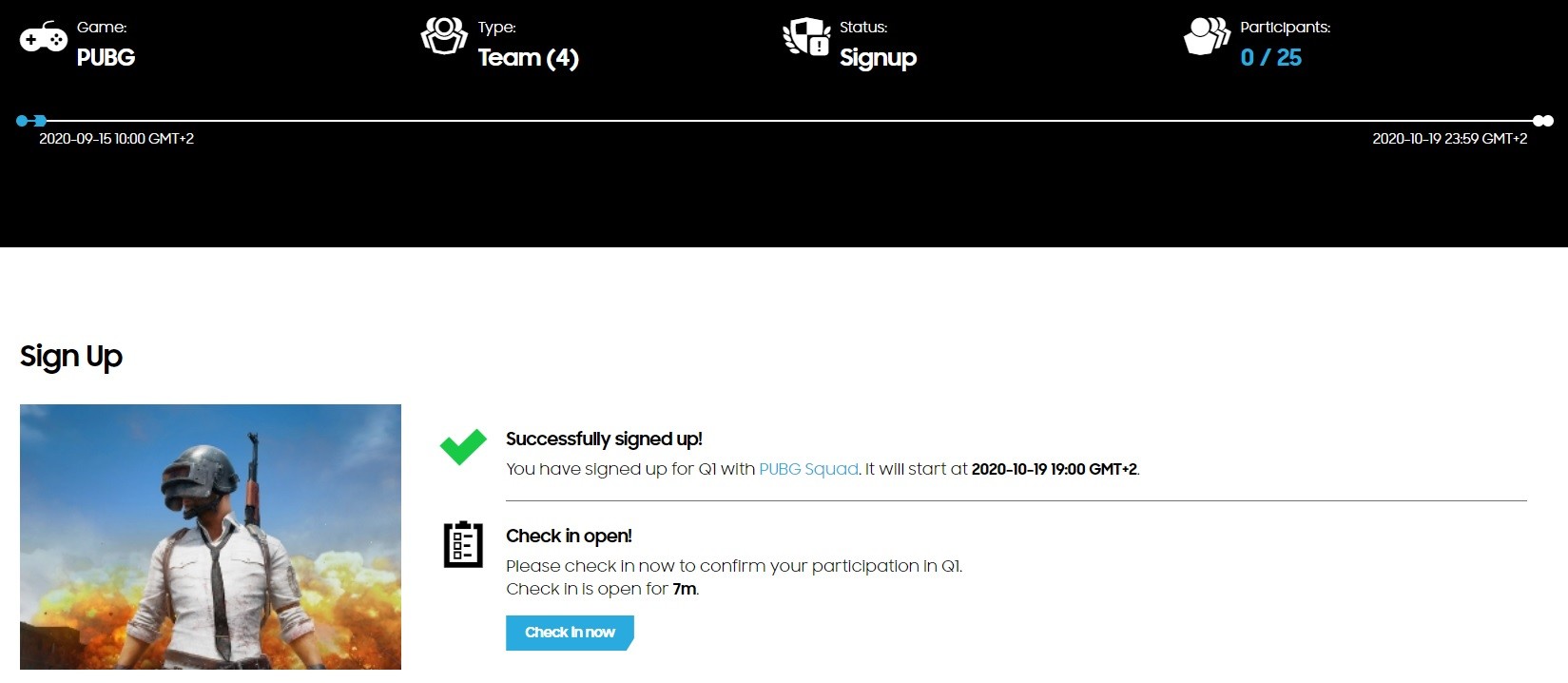 Only after checking in successfully your team will be able to participate in the tournament.





The first sixteen teams that check-in during this time will participate in the tournament. All other teams to check in will be put on the waiting list. If a spot opens up at the beginning of the cup a team from the waiting list has the chance to participate after all.